Services KFN Netstal AG
Lime expertise and comprehensive services, such as laboratory analyses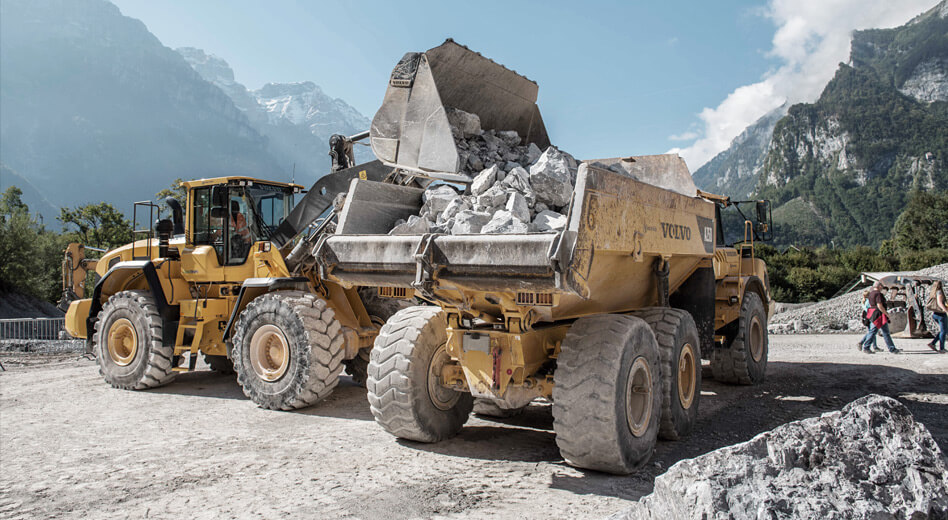 It is KFN's strength to refine the uniquely pure limestone to be found at the Elggis mountain in the Swiss canton of Glarus into products of outstanding quality, using human knowledge and know-how. This KFN combination can make your production or manufacturing processes even more successful. Our package of services puts us in a position to further optimize our products in line with your needs, to further develop new techniques until they are ready to hit the market, or to conquer new markets. Our broad portfolio of services ranges from the competent advice via tests done in our own laboratories to individual logistics solutions. Trust our long-standing expertise as the leading Swiss producer of quicklime.
Services
Quality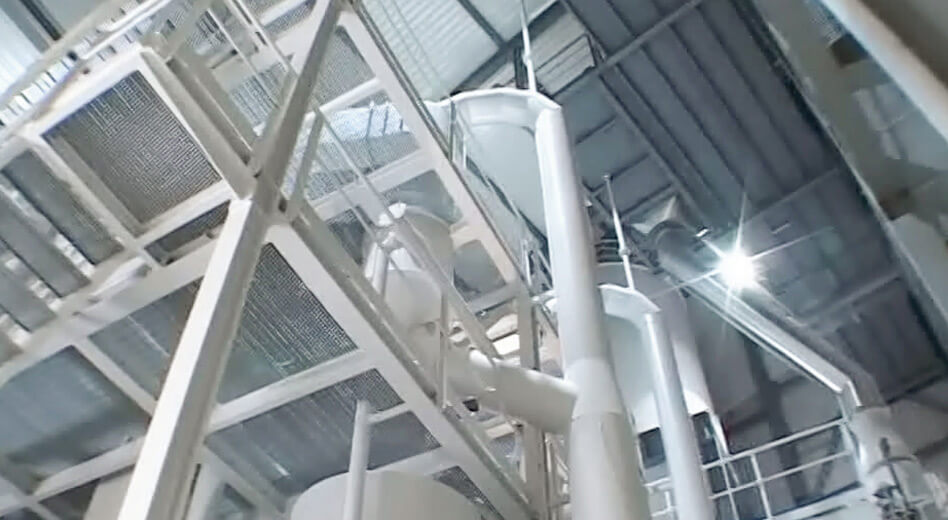 KFN lime
Highest quality standards
In order to turn uniquely pure limestone into outstanding lime products from KFN, we need highly skilled workers, modern production facilities and technologies and a tight net of quality management controls.
Norms
Strict system of controls
We ensure that demanding national and international norms are met through our high quality standards and a strict system of controls. We do not stop there, however: it is our aim to enable you to have the most efficient and sustainable production and manufacturing processes possible, using our certified quality KFN lime and limestone.
Production processes
Consistently high lime quality
In order to ensure our quality, each single step in our lime production process is constantly monitored by our skilled personnel. We constantly put our products through tests and analyses in the laboratory on our own premises, so we can continue to guarantee the consistent high quality of our different lime products as relates to chemical purity, grain size and reactivity.
Certified according to ISO 22000
Food an drinking water safe
Since 2016, KFN and its quicklime products and processes is certified according to the international Food Safety System Certification ISO 22000 for food, drinking water and animal feed uses. For us, this is a valuable confirmation that our quality standards live up to the highest demands.
Certificates
Lime production that has been certified for food uses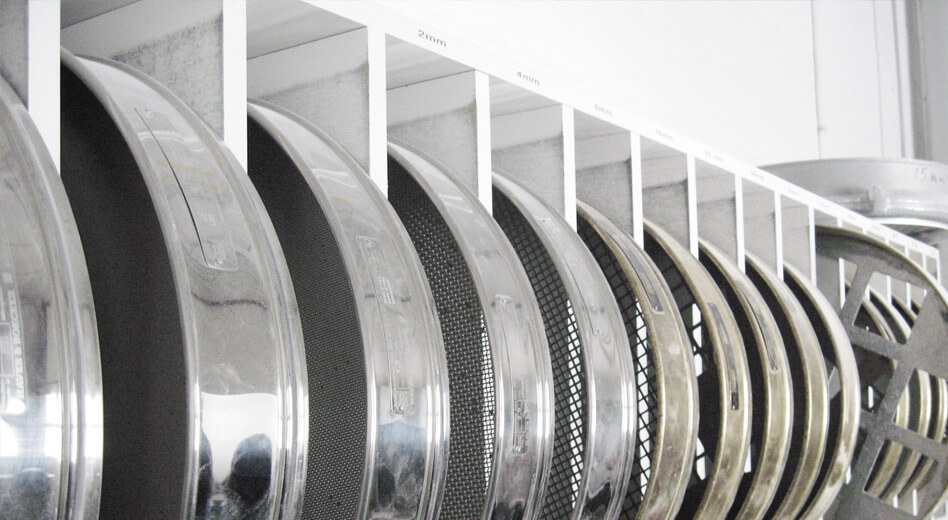 KFN prides itself to fulfill national and international quality standards. For this we have established a constant product and process control system. Its analyses in our own laboratory and in specialized external testing centers ensure that the current norms are met. The certification of our lime factory according to ISO 22000 means that we fulfill highest demands on global food, animal feed and drinking water safety. It also means that KFN's quicklime products fulfill the standards of the Global Food Safety Initiative. If requested by our customers, we also provide Halal and Kosher certificates as well as EFTCO certificates for the safety and quality of our tank cleaning.
Certificates from ISO, EN and our own prodution control



Certificates for KFN itself
Swiss Association for Quality and Management Systems Certificate (SQS) ISO 9001 / ISO 22000
Energieagentur der Wirtschaft (EnAW) Certificate for climate protection
The International Certification Network Certificate (IQNet) ISO 9001 / ISO 22000
Fillers / Declarations of performance according to SN/EN
Declaration of performance filler for asphalt SN 670 103b
Declaration of performance filler for concrete SN 670 102b
Declaration of performance filler for mortar SN 670 101
Gravel / Declarations of performance according to SN/EN
DP Stone grading for concrete 0/4 4/8 8/16 16/32 mm SN 670 102b
DP Stone grading for concrete 0/32 mm SN 670 102b
DP Stone grading for concrete 0/16 mm SN 670 102b
DP Unbound material mix 0-45 mm SN 670 119-NA
Certificates of our internal production control
nekapur® 2 SN/EN 459-1 CL 90-S
nekafin® 2 SN/EN 459-1 CL 90-Q
nekafin® 0 SN/EN 459-1 CL 90-Q
nekasol® 2 SN/EN 459-1 CL 90-Q
Internal control stone grading for concrete SN 670 102b
Internal control stone grading for asphalt SN 670 103b
Internal control stone grading for mortar SN 670 101
Internal control stone grading for unbound material mixes SN 670 119-NA
In dialogue
Develop new solutions with lime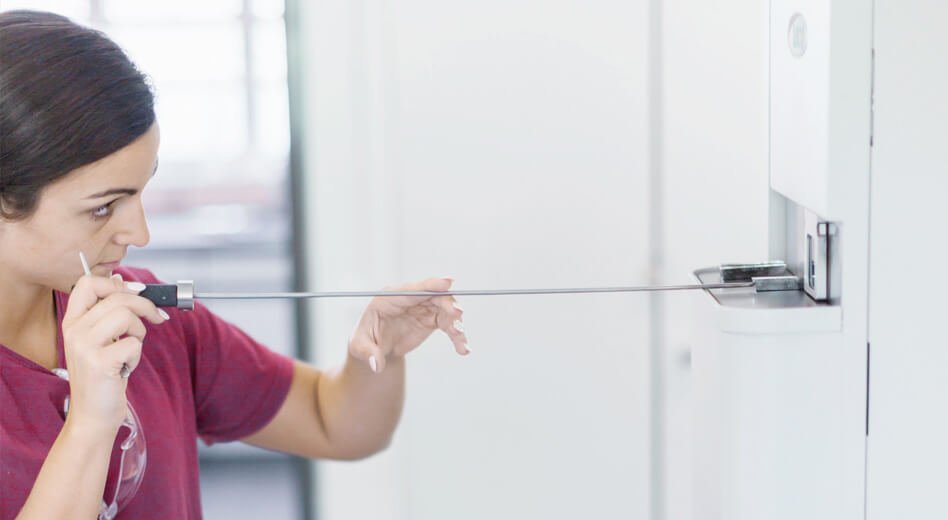 Innovations change industries. New technologies and fast-growing markets are created. KFN supports you in rising up to the challenges of your business in a sustainable way. For this, we not only offer you our assortment of high-class lime products, but what is even more important our constructive dialogue to find new and even better solutions together.
Specialists in quality lime
Our team consists of members with many years of experience, having a profound knowledge of everything pertaining to lime from the Elggis mountain in the Swiss canton of Glarus. These specialists take pride in optimizing our lime products and refining techniques according to your wishes. Thanks to our very modern production and processing technologies, we can get the most out of our natural lime resource for your applications.
KFN's own research & development
We maintain our own research & development department, which is constantly monitoring the quality of our lime products and, if necessary, adapting the individual steps of the process. According to your requirements, we provide individual certificates for analyses of your target markets and run test series specific to your demands.
Laboratory
Technical support for perfect solutions using lime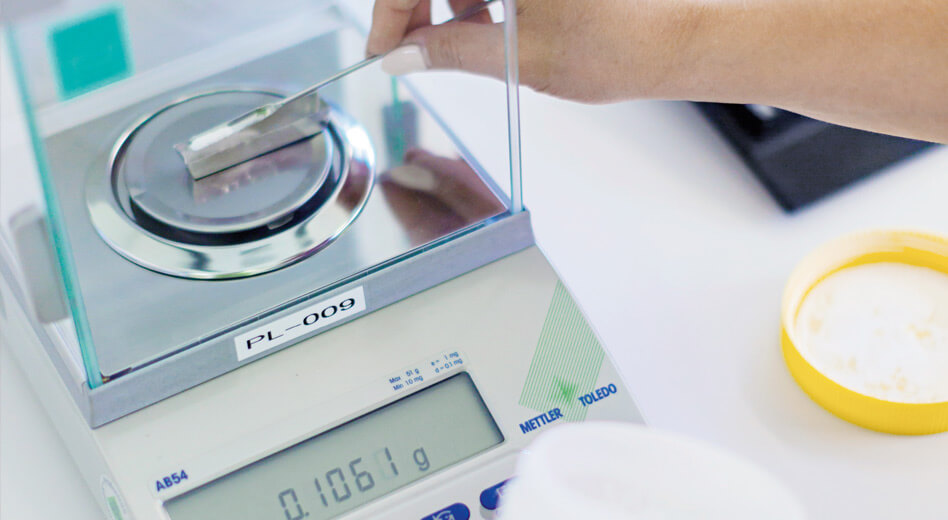 In the more than 100 years of our history, KFN has acquired a comprehensive knowledge and know-how in dealing with this fascinating stone called limestone. Our team of specialists is using this know-how to specifically support our customers coming from a variety of industries to find solutions. What is your main challenge? We put everything on the test stand and together, we will find a way to solve your product or process challenge.
Laboratory analysis and individual product tests
In our production laboratory, our experts analyze the parameters of our lime products daily using our strict quality criteria. Be it lump lime, quicklime or hydrated lime, our entire range of products is under constant quality control. Additionally, our KFN laboratories offer you the possibility to come up with your own certificate of analysis.
The best possible product and process solutions using lime
What is more, together with you we will develop changes to your products and processes, conduct benchmark tests and advise you on process optimization, manufacturing technology, storage and logistics. We put all our passion in finding the best possible use for our lime from the Swiss canton of Glarus for your success in the market(s) you operate in.
Logistics concepts
Tailored to your needs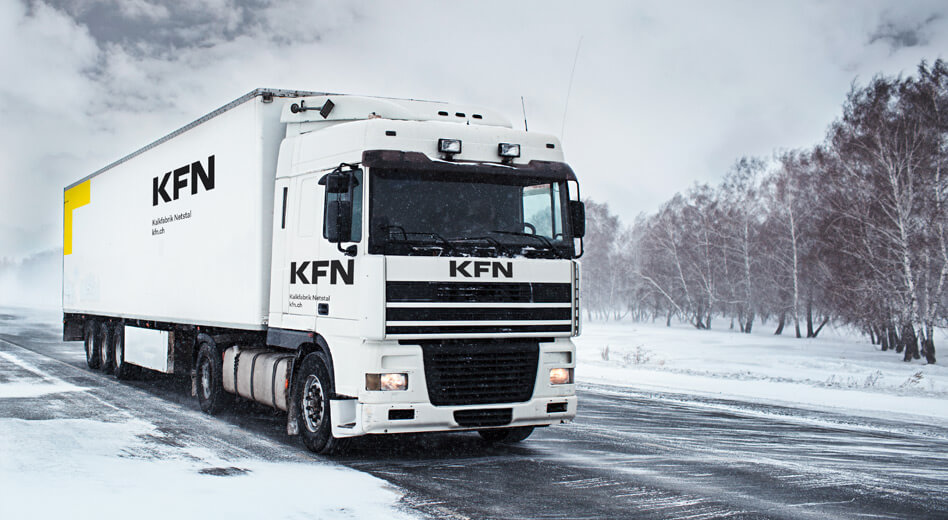 As reliable as nature supplies us with limestone, we supply our customers with solutions using KFN lime. Thanks to our up-to-date production technology, KFN is in a position to supply you the desired amounts in a consistently high quality and at short notice. Strict adherence to delivery dates is our top priority in this aspect.
Order sizes
Flexible & individual solutions
We can adapt to your needs also when it comes to delivery conditions. Generally, there are no minimum order sizes with us, so we are able to cater to small and medium enterprises according to their wishes as well.
Packaging and Transport solutions
Safety around the clock
Our logistics support helps you to find the best solution for the relative product and the ideal delivery time, 24 hours a day, around the clock. Our packaging systems, packaging machinery and transport vehicles ensure the optimal storage and delivery that our lime products need. Via rail and truck we deliver our different products lump lime, quicklime and lime hydrates from our silos straight to you. Optionally, our lime products are available packaged in the newest generation of PE plastic bags of 20 or 25 kg each or in big bags of 800 or 1000 kg each.