Draining Ballast & Gabion stones
Swiss draining ballast & gabion stones for road construction and landscaping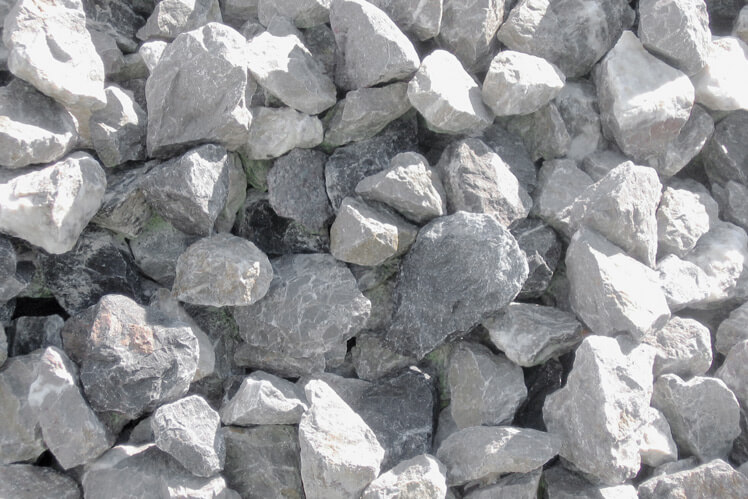 For the construction of roads, civil engineering and horticulture
KFN draining ballast
The angular grains of the stones, created in the course of breaking our limestones are used as draining ballast, filter gravel or for gravel terraces. Additionally, it is ideally suited for gabions with small mesh sizes and to protect facades of different buildings.
Grain size
30-50 mm
Gardening and landscape building
Gabion stones
Our KFN limestone is also used, in a grain size of 100-200 mm, to fill gabions for the construction of supporting walls, partitions, blinds and noise protection facilities. The unwashed limestones are ideally suited for a scenic modeling of the outdoors.
Grain size
100-200 mm