History Kalkfabrik Netstal AG
The history of "Chalchi" in Netstal, Switzerland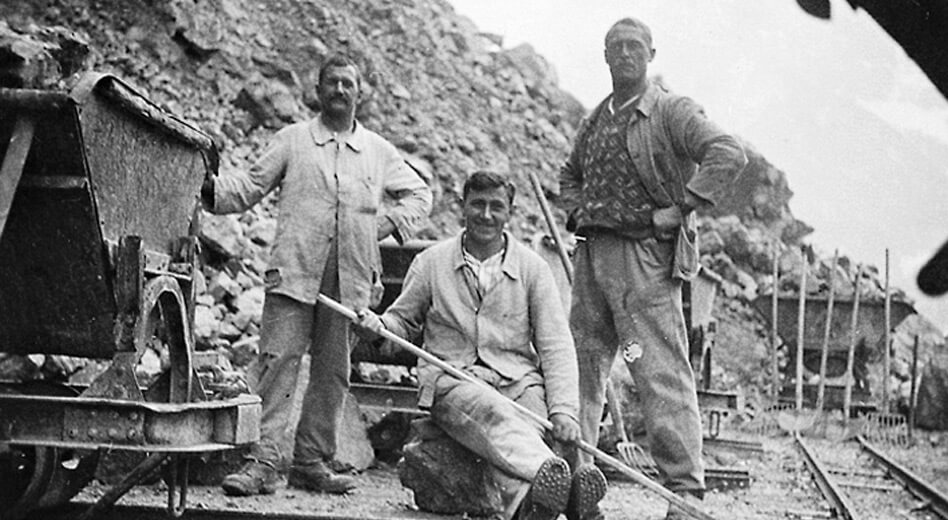 Since 1900 limestone is mined and processed at our Netstal site
1900
Melchior Zopfi opens its lime kiln.
1910
Out-of-production cotton printing factory Kubli in Langengüetli is purchased.
1912
Rail connection to the railway station established. The number of workers rises to 125 until 1918. Zopfi's grandson, the ETH-studied chemical engineer Konrad Auer-Brunner, joins the company.
1924
Company re-named in Kalkfabrik Netstal AG.
1945
Purchase of the mining site. Mining concession granted by the Tagwen (local parliament) Netstal extended.
1950-70
Comprehensive renovations. Former toploader kilns replaced by mechanical ones. Slaking facility enlargened to 5 silos. Technical office, repair shop and several living quarters constructed.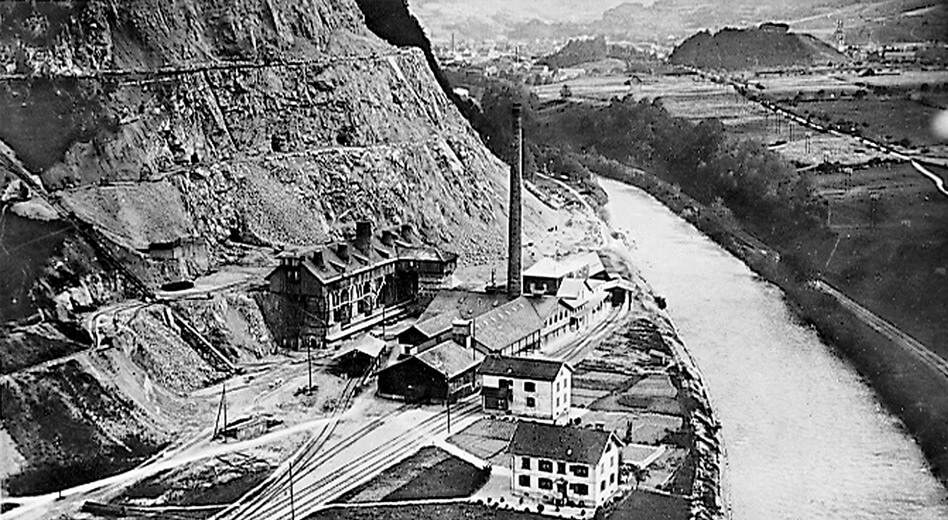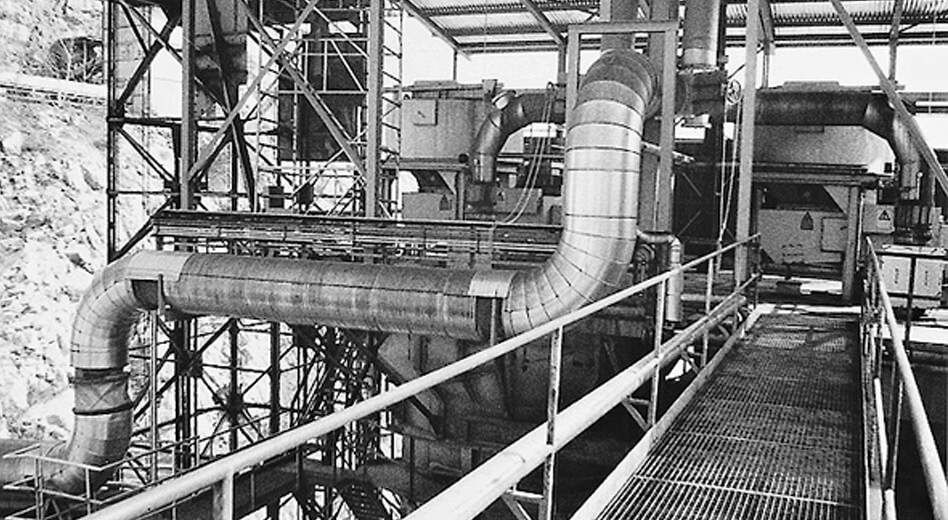 1962
Construction of a modern office building.
1969
Environment protection: new waste water treatment facility built for gravel washing plant.
1982
Assortment extended by fine-grain lump lime, used by Swiss steel companies in the desulfurization of their steel.
1992
Konrad Auer-Trudel passes the baton to the ETH-studied engineer and MBA Heinz Marti-Auer.
1994
Community parliament approves extension of quarry towards anticline.
1997
First explosion in the new quarry areal.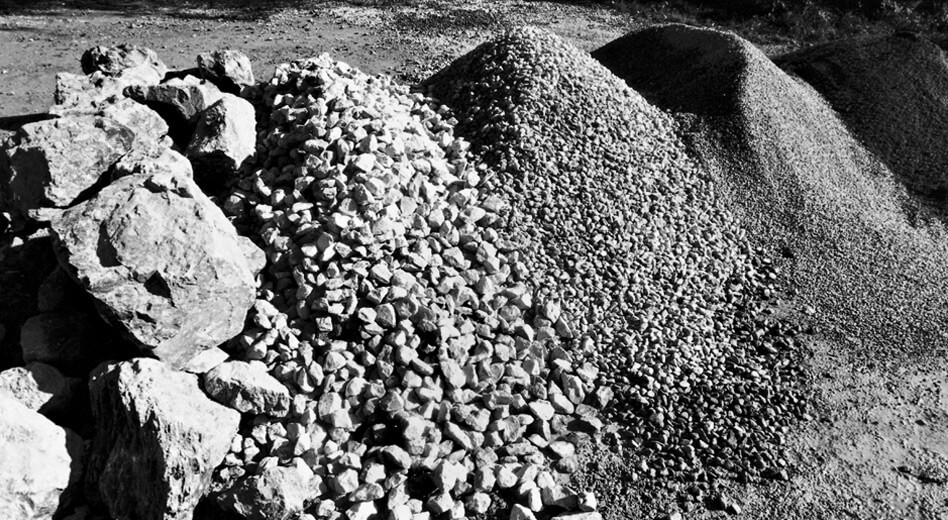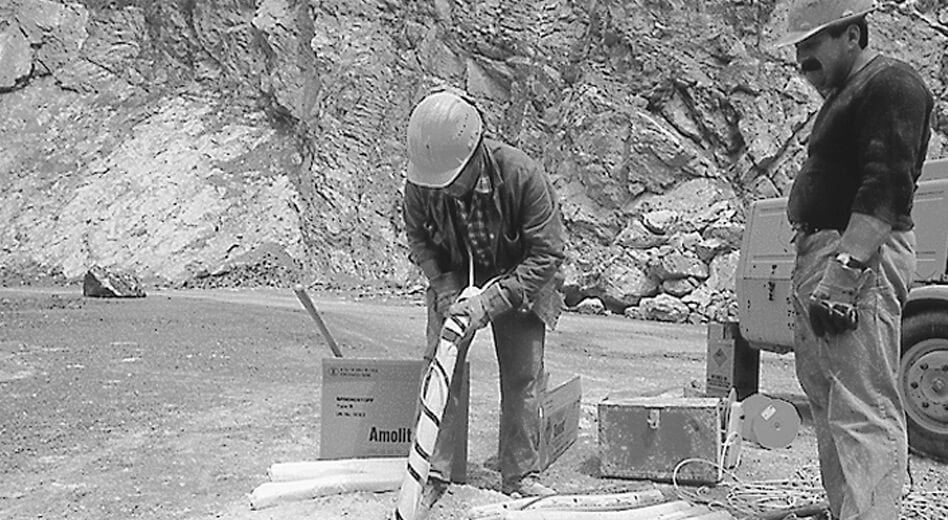 1999
Construction of a new administrative building.
2000
100 years of existence. New slacking plant in operation, combined with a central packaging and palletizing plant.
2012
Certification according to ISO 22000 for the production and the sale of calcium oxide and calcium hydroxide as additives for the food and animal feed industries.
2013
Fuel for the burning process switched to natural gas.